Safe Factory 2023 "Where Safety is Guaranteed"
Safety is one of the most important aspects for any organization to become sustainable. Attention to Safety not only helps businesses avoid legal penalties, but also improves employee morale, productivity, retention and, most importantly,achieving higherbrand equity. Effective workplace safety programs often have a tremendous impact on a company's bottom-line financial performance.
Theprogram is designed with an objective to identify the companies that have demonstrated effective deployment of Safety Practices in their organization and assist the companies in adopting world class and robust safety practices through healthy benchmarking. The framework has been designed for comprehensive evaluation of an organization's safety governance, policies and effective implementation of safety practices.
Assessment Framework:
Safety Assessment framework consists of all the essential elements that are being adopted by manufacturing companies globally through their Safety Management Systems. Assessment will focus on systems and processes that have been deployed to create a safe workplace and policies implemented towards sustenance and upgrades.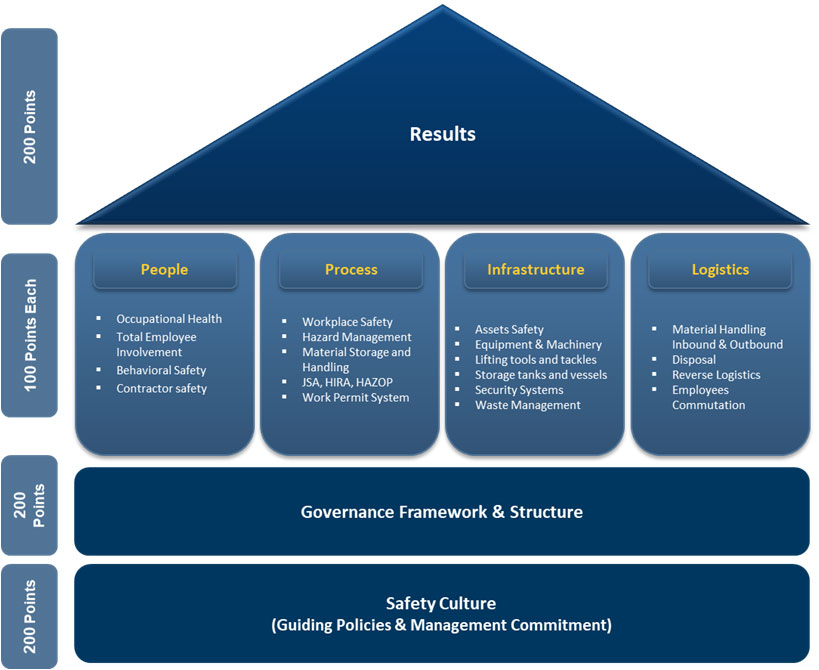 Qualifying Criteria for Recognition:
Companies will have to score a minimum of 600/1000 marks to qualify for the recognition. All companies crossing the threshold limit would be recognized with Medallions(Qualifying Scores: Silver-600, Gold-700 & Platinum-800).
Note: Companies interested to apply for this add-on module will have to put tick mark in the application form…Further, the sites would also be required to send the duly filled Self Appraised Assessment Report (SAAR) for Safety in addition to SAAR for IMexI.
For more information and to download Application form, visit the Download section. In case of further queries, please contact the Program Coordinator at imexi@kaizenhansei.in.