Integrated Manufacturing Excellence Initiative
"Responsibility is the ability to Remain Credible"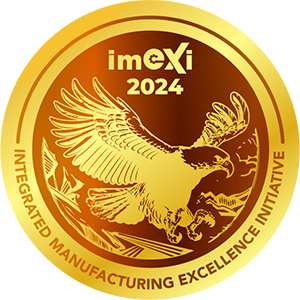 Bulletin Board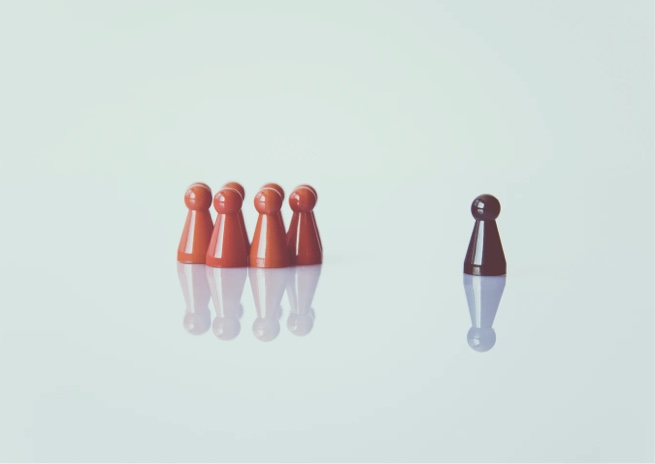 What makes it special?
IMexI is a premier program of facilitating operational excellence with a firm rooting in the Kaizen ideology.
It is for those seeking to implement an effective and a sustainable Continuous Improvement program in their organisations.
Has been there and done that and is now advising clients on where and how to consolidate their efforts for better benefit.
read more
Advisory Panel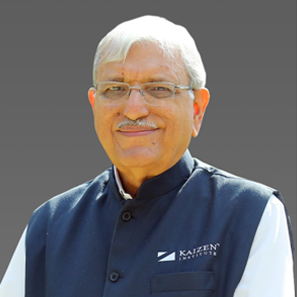 Vinod Grover
Managing Director & Founder, Kaizen Institute, SAIN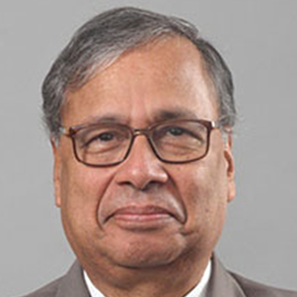 Ajay Shankar
IAS (1973), Former Secretary - DIPP, Chairman NPC, Member Secretary, NMCC, Member of Board, L&T & Others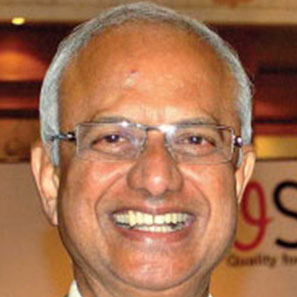 Dr. N Ravichandran
Manufacturing Guru, Executive Director & CEO (Retd), Lucas TVS Ltd.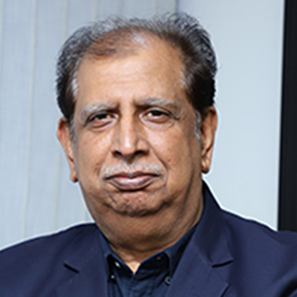 Vijay Kalra
Head- Mahindra Institute of Quality, Chairman- Central Safety Council for Group & Former CEO - MVML & CMO (AS) at Mahindra & Mahindra Limited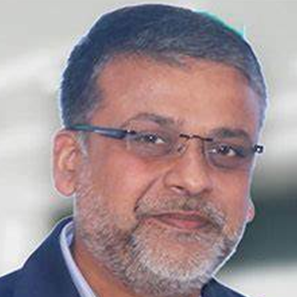 Y S Shashidhar
Advisor, Dubal Holdings, UAE & Former Partner & Managing Director, Frost & Sullivan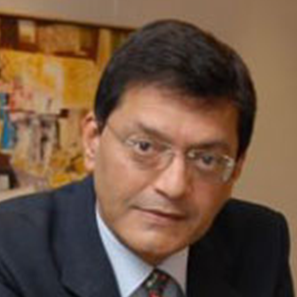 Pradeep Banerjee
Executive Director (Retd), Hindustan Unilever Ltd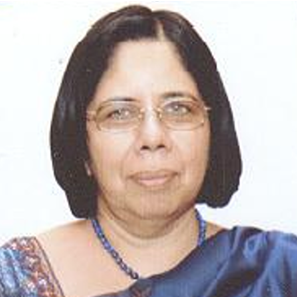 Dr. Sarita Nagpal
Former DDG & Former Principal Counsellor at CII
Glimpses of Gemba
Participant Corner
"The shop floor based interactive assessment will work as a catalyst in our journey of operational excellence. This assessment is helpful to motivate and achieve excellence in a sustainable way. It is also expected from Kaizen Hansei team to build a best practice platform to learn from each other".
Mr. Himanshu Pandey
Vice President - Manufacturing
Zydus Wellness Products Limited

"Very insightful from the perspective of what could be leveraged in order to stay competitive and constantly adapting towards operational excellence"
Mr. Sunil Kumar
Sr. Director & Global Head- Culture Transformation, Operation Excellence & Digital Transformation
Cipla Limited

"IMexI is a contemporary, relevant & apt assessment program for the unit to evaluate itself and find improvement areas leading to a better performance in the assessment framework"
Mr. Vinod Singh
General Manager & Unit Head
UPL Limited- Unit 1

"More than the recognition, this has been a great learning journey. Kaizen Hansei excellence assessment is very well structured, focusing on continuous improvement in all areas of business. The audit brings in lot of rigor within our teams to do a quick health check, reflect and re-learn as we do in a typical PDCA cycle"
Mr. M. S. Ravikumar
Vice President – Mfg. & Supply Chain
Wabco India Limited

"This assessment framework & feedback report is not only the blueprint of our organization performance towards business and manufacturing transformations but also provides us the basis to prepare our roadmap to enhance innovation, increase customer satisfaction & employee involvement, improve our efficiency and product reliability leading to overall growth of the organization."
Mr. S. R. Shivshankar
Chief Executive Officer
ACG Pharma Pack Pvt. Limited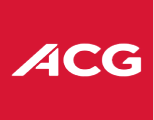 "It was great learning as the assessors were senior lean resources from across multiple companies which benefited us. The overall quality of assessment helped us expedite our journey towards world class manufacturing. The assessment is conducted by professionals of repute who have enormous experience in having transformed and initiated a culture of continuous improvement."
Mr. Vijay Kasture
Vice President
Badve Autocomps Pvt. Limited

"The journey with IMexI showed where we stand in the excellence path. The assessment gave a big picture on areas to be improved. This has helped in identifying high potential projects which will take the organization to the next level in terms of operational efficiency."
Mr. Binod Shreedhar
General Manager & Plant Head
VST Tillers Tractors Limited

"We have experienced the real power of the excellence framework in delivering balanced set of results for all our key stakeholders.
The In-depth Assessment by IMexI team has helped the leadership team and all concerned to continuously evaluate our manufacturing processes/ business processes in a systematic/ holistic way"
Mr. Akash Somkuwar
General Manager & Head–Quality & Manufacturing Excellence
VST Tillers Tractors Limited

"The IMexI concept and framework is unique. We could understand the adequacy and need for more focus across value chain. The evaluation includes Cultural Foundations, Effectiveness of direction setting, Leanness & Flexibility of operations including extended supply chain. Technology &Innovation get evaluated in line with Competitive Advantage."
Mr. Partho Bhattacharjee
Factory Manager & Head – ICML, Panchla
ITC Limited, Foods Division

"IMexI Assessment by Kaizen Hansei is a prestigious platform giving us an opportunity to showcase our efforts in areas of Business Excellence. It further challenges our mindset to achieve more in order to build competitive advantage. This is definitely leading us to get Global Recognition."
Mr. Shirish Yadav
Executive Vice President
ITC Limited, Foods Division

"Integrated Manufacturing excellence Initiative's assessment by Kaizen Hansei was very meticulous, intensive and exciting. The assessment process created one more opportunity to validate and reflect the core strength of our organization in terms of People-Capabilities, Processes, Systems, Controls."
Mr. Y A Chowdary
Chief Operating Officer
Medreich Limited | Meiji Group

"Yokohama Off-Highway Tires was assessed for our Business Excellence maturity over various maturity indicators. It was a gruelling assessment covering entire organisation.
We won't stop till such time we reach the pinnacle of excellence and achieve our Vision & Mission"
Mr. Sunil Malagi
General Manager & CI Head
Yokohama Off Highway Tires

"Assessment was conducted by an experienced panel of 3 assessors from M/S Kaizen Hansei, on-site spanning 3 days covering immediate site performance as well as long term manufacturing strategy, with multiple GEMBA."
Mr. Hrishikesh Ramani
Site Director - Doom Dooma
Hindustan Unilever Limited

"The recognition is a testimony to our operational prowess. I commend the IMexI team and Kaizen Hansei for carrying out the comprehensive site assessment and supporting us in identifying and implementing sustainable continuous improvement programs at our operations."
Mr. Deepak Prasad
Deputy CEO
Vedanta Limited – Metals Business

"IMexI assessment helps as dipstick to measure the current level of performance in manufacturing excellence journey. I am sure, the IMexI framework will certainly help the organizations to clearly identify the gaps in key performance parameters, comparable with the bench marking companies and guide them to achieve sustainable Business growth in a competitive environment"
Mr. J Jayavel Murugan
Head- L&T Rubber Processing Machinery
Kanchipuram, Tamil Nadu.
"They make everyone involved in the assessment feel comfortable and at ease with the process. Their focus on business improvements means we gain a lot from the process"
Ketan Nirmal
Head – Raipur Facility
Kalpataru Power Transmissions Limited
"The Gemba focussed approach of IMexI makes it unique amongst all other excellence frameworks that I have witnessed as either assessor or assessee. The feedback with clear prioritization for different areas, and the radar comparison of system orientation of applicant with the aspirational organisation provides a good inference for future course of action. Hope the IMexI framework would steer the Indian Organization towards greater competitiveness."
Mr. B L Dewangan
Sr. Vice President- Business Excellence,
Refractories & Energy
JSW Steel Limited, Dolvi

"I appreciate the IMexI assessment for their deep involvement and adopting a comprehensive framework which covers all the essential aspects of the Manufacturing excellence.
The evaluation process is based on objective data .CI Ideas recommended can be used as a roadmap to achieve manufacturing excellence.
This has a great benefit to my Organization and I believe it can be helpful for any business who are willing to achieve excellence and leadership position."
Mr. Anand Mishra
AVP- Technology Excellence
JSW Vallabh Tinplate (Pvt.) Limited, Rajpura
"The unique and exciting assessment methodology of ImexI enables organisation to reflect on organisations drivers, enhancers, process excellence and direction setting. The IMexI framework helped us identifying the gaps and prepare the roadmap for the better and sustainable performance through systematisation…"
Mr. Anil Mundada
Site Head – UPL Limited- Unit 5
Jhagadia

"We found IMexI assessment process more comprehensive and takes care to look at the business processes in its entirety. The linkage of the processes to the business results achieved is a pragmatic approach to see that the improvement initiatives stay focused and is centred around the sustainable growth objectives of the organisation. The experienced assessors' comments and feedbacks especially "identifying projects to focus" are sources for us to prioritise improvement initiatives and we as a company benefited a lot from these. Hope Imexi will continue to maintain the highest standards set for the scoring pattern and make the recipients of the award feel really proud. Look forward to continued association with Kaizen Hansei"
Mr. M Kumar
Managing Director
Shibaura Machine lndia Private Limited
"The Kaizen Hansei IMexI 2022 Gold Medallion is an outstanding achievement for our Sterlite Optical Fiber Manufacturing Facility, Shendra-Aurangabad. The structured site assessment has helped us to really improve & add value in our journey of excellence. Thanks to the IMexI team for such an in-depth site assessment."
Venkatesh Murthy
Chief Operating Officer
Optical Fibre and Cable Business
Sterlite Technologies Limited